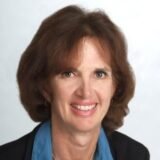 Linda Strause, PH.D.
Chief Operating Officer, Consultant
Dr. Strause is the Principal & Founder of Strategic Clinical Consultants. She brings over 35 years of expertise in global clinical operations and clinical development, with emphasis in oncology and ethical considerations for subjects with life-threatening disease. Dr. Strause has held executive management positions at biotechnology companies, site management and healthcare research organizations, and a global CRO.  Dr. Strause consults for the biotechnology industry on clinical development and operation strategies and is considered an expert in oncology programs.
Dr. Strause has been an Adjunct Professor at the University of California, San Diego for over 30 yrs, where she teaches an Introduction to Human Nutrition course to undergraduates.
Dr. Strause received her B.S., in Biology, from the University of California, San Diego and her Ph.D., in Neurophysiology, from the University of California, Santa Barbara.  She is an invited speaker at numerous conferences on topics ranging from conduct of clinical trials to ethical considerations for subjects facing life threatening diseases. She serves on numerous boards including Women in Bio, Association of Clinical Research Professionals and Center for Information and Study of Clinical Research Participation. Dr. Strause lives in Del Mar, CA, in a home built by her late husband.